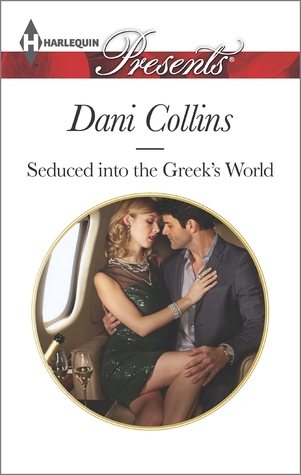 Reviewed by
Desere
Every woman heck every man even , has a fantasy they dream about. It's usually in the dead of night when no one is around to hear you accidentally say the dream out loud or do something stupid like make a facial expression that borders on your 'sex face'.
In the new Dani Collins read we meet Natalie Adams and we are taken straight into her fantasy when it becomes reality as she embarks on an affair in Paris with infamous billionaire Demitri Makricosta, reality surpasses her wildest dreams and it's a memory she will always treasure.
But Demitri has other ideas, one night isn't enough and to quench his new found Natalie-diction he suggests she becomes his mistress. Natalie is course thrown off kilter but show me the woman that will say no to a hot billionaire when she has nothing to lose, but the closer Natalie get's to the emotions that Demtri has carefully locked away the more he distracts her with dazzling gifts and a life of luxury holidays to ensure that seduction is the only that remains between them. But can he really carry on with this little game of seduction only or is Natalie getting to his closed off heart ?
The author wrote a very enjoyable read, I very much liked Natalie. She was the kind of heroine most woman think they can be when they get burned in life, but as all woman know, when the time comes it doesn't seem that you are able to really be the person you always told yourself you would be should you get burned. She had spunk but not the overwhelming large dose that some heroine's have, nope just enough to let me know that she will fight to have her little fantasy but she also won't let it shift her focus from her child to the point where she will be a ' it's all about my love life and not what's best for my child' kind of mother .
Demitri was of course the typical bastard hero found in the HP line, but he he had a lot more depth than most. The author did a fantastic job of taking this tortured black heart hero with all his emotional closure and turning him into this remarkable man that no woman can resist, and the man certainly had me weak at the knees when he goes from tortured to saved! Loved it!!
Strong characters, wonderfully crafted plot and a great ending to a beautiful journey of redemption, self discovery and best of all a stunning message of life being full of surprises and when reality comes knocking it's never what our fantasies were, it's always so much better !
Recommended for all fans of Dani Collins books.
4.5 star review
"Fantasy becomes reality but it's not quite what they expected it to be"