Shackled to the Sheikh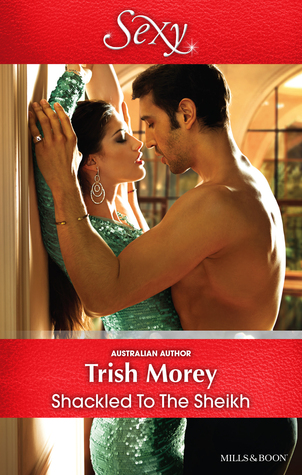 I have been looking forward to the fourth book in The Desert Brothers series Rashid's story and I was not disappointed what a fabulous story it is sensual and heart-warming and so beautifully moving as Rashid learns things that are a bit hard to take and then to be left as guardian of his baby sister this really rocks the Man bound by duty.

Rashid al Kharim has just had is life turned royally upside down not thinking straight he ends up in a bar and in a one night stand with Tora Burgess who has just had her world upended as well and these too meet head on in a passionate and sensual night that neither will forget but life goes on Rashid must return to Qajaran and become leader and Tora is called to work as a Nanny, but when they are thrown together again the spark is like lightning and neither can ignore it for long.

This really is a story that will keep you turning the pages as Rashid and Tora try very hard to fight the pull between them both have issues from their past that need to be aired so as their love can bloom and bloom it does in such a beautiful setting this story is a joy to read and of course catching up with the other Brothers and their families was wonderful. MS Morey knows how to bring to life real and engaging characters that become friends and I highly recommend this story I loved it.
5/5 stars for an awesome story
Published November 1st 2015 by Mills & Boon Sexy (first published October 20th 2015)
------------------------------------------------------------------------------------------------------------------