The Finn Factor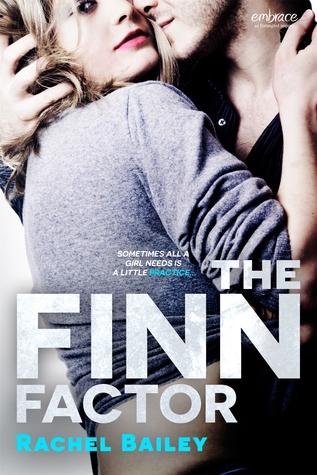 This is a fun sensual and heart-warming story that will make you laugh out loud often bring smiles to your face often and yes there could be a few times that you are grabbing for the tissues as best friends Finn Mackenzie and Scarlett Logan journey to a beautiful HEA.

Finn has had to take on being guardian for his two younger sisters when their parents are killed in a car accident he is 18 at the time and studying but he does so well with this but of course he has a few issues about loving that could interfere with his relationships that is until his best friend Scarlett helps him out with this in such a great way.

Scarlett Logan has grown up with hippy parents and has done a lot of travelling she wants a home and permanency she is beautiful caring and seems to be having a hard time finding a place to settle that is until she meets Finn and he steps in and she moves in as his roomie well this is where things start to change for Scarlett you see she seems to be on a bit of a sexual drought at the moment and asks Finn to help her out in the kissing department which of course sets them both on fire.

Truly this is a book that you will want to savour every word it is so well written there are lots of fabulous characters that just enhance the story Finn's two sisters Scarlett's parents and of course the added bonus of Harvey the border collie who Finn is pressured into taking in another person to love and I say person because he is so good he smiles :) I loved this story from page one and I highly recommend it don't miss this one.
5/5 stars for a fun and sensual story
Published September 28th 2015 by Entangled: Embrace