Taming the CEO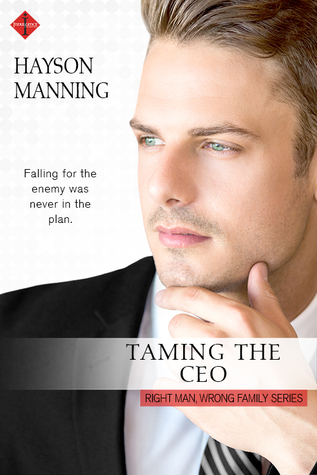 OMG what a cracker of a story this one is I couldn't put it down between cheering Daisy on and wanting to hit Zan at times this one had me turning the pages and forgetting about life altogether as these two journey on a very sexy and steamy romp to one hell of a game of twister and a beautiful HEA.

Daisy Carter and her sisters have been left in charge of the family hotel chain and they are working hard to save the business when Daisy as CEO goes off to St Maarten to bid for a new singles resort only to find that she is paired up with her arch enemy due to a long running old family feud the CEO of another hotel chain Alexander "Zan" Gillard. There is chemistry aplenty on their meeting but Daisy is so determined to win this bid so keeping your enemy close it better right?, but being handcuffed together makes it very hard to deny her body's needs.

Zan and his brothers are doing a lot to take control of the Carter business you see Zan is all about business that is all that matters besides his brothers and he is so sure that his company will win this bid on the Levi resorts that keeping Daisy close is the better way, I mean he is never going to fall in love especially with someone that is so different from him lists and rules everything must run smoothly where Zan is a go get man and when their relationship blossoms business and personal are two totally different worlds according to Zan that is.

Truly I loved this one from start to finish, it ticks all of the boxes for a fabulous romance it is fast paced and has everything in it a steamy sensual romance that you will need a fan for at times and of course just the right amount of angst with betrayal and hurt and then making up (love the making Up). I highly recommend this one MS Manning has written another amazing story that will pull the reader in and hook you from the start. I really loved Daisy and Zan and I am looking forward to getting to know the brothers and sisters, thank you MS Manning for another keeper awesome story.
5/5 stars for a fabulous story
Expected publication: June 5th 2017 by Entangled Publishing, LLC (Indulgence)