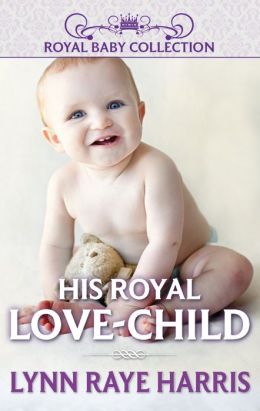 Reviewed by
Desere
Falling in love at the age of eighteen and then having to let the guy go is just plain awful. What is worst is if the guy does not come after you, pretty much spelling it out loud and clear that he does not love you as you love him.
But if the guy is a prince and has no choice but to obey his duty, would you blame him? For Charlotte this is the dilema. Years ago she and her mother were living on the grounds of the King or Iria and her mother was nothing more to the King than a convenient mistress, until he found a new woman to warm his bed. The King dismisses Charlotte and her mother, effectively severing the young lovers ties.
Charlotte moves on, but when she suddenly comes face to face with the one and only man she has ever loved and had to let go, she is suddenly not so sure of why having fun with crown Prince Luca is a bad idea. And when he takes her away for a romantic hot sex filled getaway she is positive she can let go when the time comes and once again move on. But when she discovers he is to be engaged to a Princess and all she could ever be is his mistress, she get out as fast as she can, but she takes with her a piece of him that will bind him to her forever. The real question is will he come looking for her this time or will she have to face life without him again?
The character of Charlotte was great, she is no fool me twice gal, and holds her grudge against Luca firmly in place until he kisses her senseless that is. After that she is like any other woman who' s heart will always belong to her first love. I loved that the author let the character try to keep a clear head amongst the hot passionate nights she finds in Luca' s arms she of course fails but surprisingly she shows she is stronger than she looks and holds back her pain until out of sight, not all woman can stare into the eyes of her man and simply turn around and walk out without so much as a single tear slip out with him watching. Charlotte was therefore a very likeable heroine not showing weakness.
The character of Luca was awesome! The man is all sexiness and charm, but also a bit of a idiot by always sticking to his precious duty, however that being said it was understandable as the life of a Prince is never easy. I loved that the author lets him get hit and hit real hard when the moment of clarity dawns on him, was nice reading about a prince going down and going down hard, suddenly he became the hero prince instead of the always doing my duty even prince.
The backdrop settings were fun and exciting keeping in tune with the here and now instead flashbacks to the past as we often find , such as it happened in the palace or the here or there all those years ago, the author stuck to keeping it in the here and now with settings of fun, sun and romance, and this blended in nicely with the short read feature, the book comes in at seven chapters.
The dialogue was classic Lynn Raye Harris, fun, sexy, sensual and classy! I am taking away a message of turning your back on the past is the worst mistake you can make, you need to either face it and deal with it or embrace it and find happiness within the walls of hurt.
I highly recommend this read for all short story fans and fans of Lynn Raye Harris reads, with that deeper meaning of old love never dies.
5/5 star review
"Forever has always been in the cards for these two lovers"