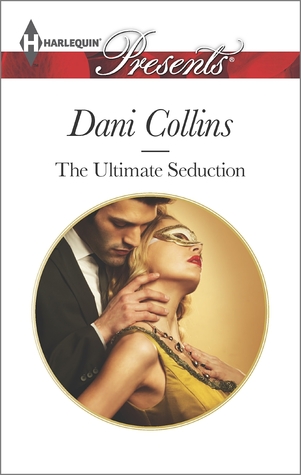 Reviewed by
Desere
Tiffany Davis has been emotionally and physically scarred and has absolute no hope for a normal future. She does however find herself in the perfect position to mask her real identity , her scars and have a wild sexual encounter with a more than tempting man.
But when morning light comes and the man turns out to be none other than the one and only Ryzard Vrbancic, President of Brenovia and the man she's meant to make the business offer of a lifetime to, the sparks start to fly, he insults her and she tells him to die, walks away and that should be the end of it.
But fate has other plans and very soon these two are thrown back together in a world of mindless passion, business deals and a 'kidnapping'. But Ryzard is not the man Tiffany needs, or so he tells himself. Can Tiffany prove she 's more than capable of to match is ruthless determination or will she once again walk away scarred ?
This read was full of hot blazing passion, stunning conflict and strong emotion. Both Tiffany and Ryzard have been emotionally damaged, making them the same kind of person, not wanting to love and lose again. With them both in the same mindset it was amazing to see how the author brings this very flaw to the top and slowly let it release both the characters.
Tiffany of course was the character I felt terrible for, living with scars cannot be easy, but Tiffany is strong and fights back with everything she's got. It takes a lot of guts to stand before anyone and not want to run away and hide your scars, it entails trust and lots of it.With Tiffany being seen through the eyes of Ryzard it showed how powerful the attention from another person can be, it can bring out the person hiding behind the scars, and Ryzard does so beautifully and all this before the man so much as gets to I love you's !
Ryzard's past was touching and so heartbreaking, it made me want to wrap this man up in my arms and take away all the pain from the past. But he just as Tiffany does not go down in flames but works to get through it and back to the top. Through this character the author showed there really is no other option when we fail or find ourselves in a knocked to the ground situation, we need to stand strong and fight back somewhere along the way it will be worth it, even if we still fail, fighting back will make us stronger and more powerful than the most powerful of people in the world.
I am taking away a message of life knocks us all down, be in it the form of giving us scars , or taking away someone precious. No matter the knock down, it happens to us all. The key is how you will handle it, will you immediately give up, or will you fight back to get up again? If we give up it only makes us weaker and more likely to get broken down more, if we fight back it makes us stronger and more likely to survive and face another day. Only walk away from the anger of being knocked down and live to fight another day.
I highly recommend this read for all fans of Dani's books, She has once again created a masterpiece full of fiery passion, remarkable characters and a story of love, compassion and understanding, that will live in the hearts of readers forever.
5/5 star review
" Masked hurt tuns to exposed passion "