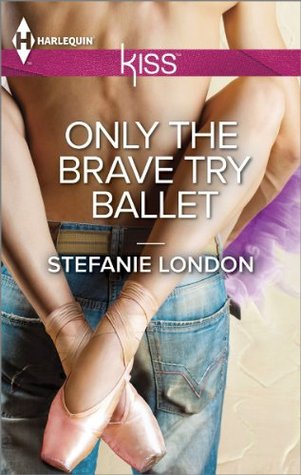 Reviewed by
Desere
Imagine being a big time professional football star, sustaining an injury and then to bring yourself back in the game you need to take ballet lessons! Yeah, your over the top manly team members are for darn sure going to have a field day with that one, not to mention the stuff the paparazzi will come up with.
This is exactly what sex on legs football star Grant Farley has to endure, but worse than any girly jab any one can come up with or slush that the press can dream up, is the strong attraction he feels for his ballet instructor Miss Prim and Proper Jasmine.
Grant knows he shouldn't tease her but it's just so much fun he can't help himself, and in the process he will get this lessons to get flexible again over and done with, so it should all work out okay. That is if he can manage to not let the teasing go any further than the classroom, that's the plan anyway, but who knows maybe a fling is just what he needs to bring his full head on A-game again.
Jasmine has enough issues of her own to deal with , she's in this lesson thing for the money it's as simple as that, or at least that's what she tells herself. The flaming hot attraction towards Grant can be filed away with a little discipline and dedication, right? Discipline and dedication is what dancers do best, but that only works when it's related to dancing and other areas in life and soon Jasmine and Grant find themselves trapped in a world of secrets being revealed, an explosive passion and a life changing decision that will either bring them together or shatter both their hearts.
I really, really, really loved this book! It was fun and sexy, humorous and had so much fantastic flair that it blended into a perfect romantic escape that I did not want to see end. I wanted to remain in this author's world that was simply magical and blew my mind!
Both main characters were written very well and so very realistic. They both have injury related issues but of course both have to find their own way of dealing with it and the impact if has on their careers. Seeing how the author let them be completely different but the same on so many levels was really awesome.
I very much enjoyed the level of turmoil and anguish they both have to run through to try and get over the hard blows life has dealt them. And yes I will be the first to say it sounds weird that I enjoyed anguish and turmoil because anyone who knows me knows I want everyone to be happy , but when I say I enjoyed the anguish and turmoil I mean that the author tugged at my heartstrings so badly it not only had me in tears but most importantly reminded me that every single one of us has different ways of dealing with pain. The author brought the reality of it all into play with such vivid detail it completely overwhelmed me, major tissue alert!
I loved all the ballet and football terms, I am not a big fan of either but I very much enjoyed learning about both through the eyes of the author and her characters. Some books that relate a lot of information to the characters careers do so only halfway and I feel lost and irritated and most of the time I need to go and give old Google a good search to try and understand what the author is saying, not the case in this read. The author 's very detailed descriptions put me front and center with all the information I needed to create the scenes and get them playing out in my mind.
I felt the heartache and disappointment of both characters, I felt the adrenalin rush as they push themselves to reach the top and I felt each and every moment of joy as they journeyed to the perfect ending. I will say that the book starts out just a little slow, but this tied in with the realistic part of it all, most reads of this nature has the couple meeting , dancing around each other and by chapter three they jump into bed together. In real life it does sometimes work that way but for the most part people do actually take the time to wait and get to know each other first. So the little slow buildup in this read is totally worth it, because when it hits that explosive moment you just know that this is the way real love is meant to play out.
Through the character of Grant and his up and leave 'em past I learned that it is always good to pursue our dreams but leaving behind our loved ones it never meant to be apart of the deal. Yes, our loved ones are not always going to support us in what we do, but always remember to be the better person and try and make them understand why you are following the dream., but never let your dream overshadow the love you know will always be there from the ones that mean the world.
Through the character of Jasmine I learned that life has all kinds of terrible twists and turns but it's just the way it is. When it seems too much, running away from it , will only let you end up with regret at never taking a chance, give it your all and push away the insecurities and fears and push forward and go with the flow.
I highly recommend this read for all fans of romance reads. The read had loads of crazy sexy fun mixed with a good dose of old fashioned realistic emotion. Stefanie London brought her own very unique style-anality to this read and I will be eagerly awaiting her next book. Passionate, sexy as all heck and the perfect read to let you know life has pitfalls but there is always a way to get back up. Watch out world Stefanie London has arrived !!
5/5 star review
" He sends her tutu into a flutter, she sends his heart back into the past"