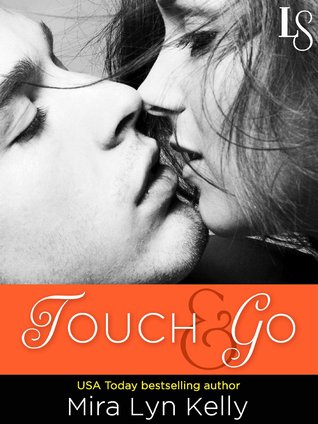 Reviewed by
Desere
Ava Meyers is vivacious and successful, and living the dream life. Except for one thing, or rather someone. Ever since her childhood she has been in love with her best friend, Sam Farrow. Damaged and with a tough past he's not the kind of guy a woman willingly get's involved with. But that was the younger version of Sam, now he's supremely confident, super -sexy but sadly still totally untouchable, Ava can look all she wants but to touch might been ruining their friendship.
That all comes to a screeching halt when Sam steps in to save Ava from some rather very unwanted attention.
Sam has always hidden his feelings for Ava really well, but after within seconds of coming to her rescue the blistering hot sexual chemistry spirals out of control and he takes what he wants, and Ava gives it back ten times over! Sam knows one night with Ava will never be enough so he proposes they spend a few weeks together acting out all their long kept fantasies , then simply go back to being friends and nothing more, it's a straightforward mission of touch all we want then let go. It's the perfect plan, but there's one flaw, the part where they give each other up, because the more they indulge the more tempted they become to let go of friendship and instead go for forever!
This author has always been able to ramp up the sexual tension and still make it all sound so sweet and kind, I realize that is a odd statement, because when there's sexual tension oozing the sweet words don't seem to exactly always fit, but somehow this author is always able to make it happen and that my dear reading friends just make it all the better! And when it's a best friends to lovers trope written in this very stunning manner by a fabulous author, voila ... PERFECTION!
I really liked the character of Ava, sensible and somewhat willing to take a risk, or at least willing to risk a little the moment Sam lays one heck of a kiss on her! I really, really admired her courage when it came to make decisions about the future, it's not every girl that will be able to walk away and start a new life try to move on as best as possible all the while knowing this is not where they are meant to be.
Sam, oh my wonderful, smart, hotter than hot, sexy ass'ed , kind and caring in that special bad boy way Sam, the man totally melted my heart and I wanted to wrap him up and simply just hold him. His past made him a stronger person, but it also caused the don't trust always build walls personality, but when it all comes crumbling down my oh my , it took my breath away!
Through both characters the author showed how trust and honesty are the most important things in any relationship, friends only, friends with benefits, no matter without trust and honesty it will simply break apart and there will be no way to rebuild it.
I recommend this read for all fans who love romances with great kick and that extra something special that just let's your heart soar!
4.5 star review
" They can touch every part of each other night after night, but who will be the one to let go?"