Playing it Cool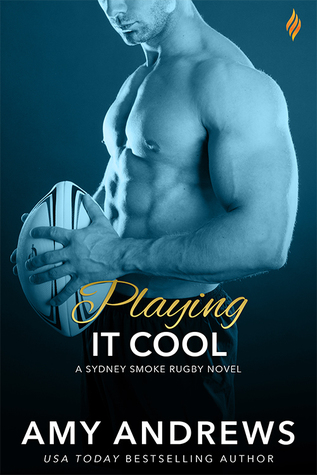 Reviewed by Helen
WOW, WOW and WOW this is one smoking hot fabulous story. MS Andrews has such a way with words that she had me laughing smiling sighing fanning myself and just really enjoying myself while reading this one.
Harper Nugent is one curvy fun loving artist heroine, she has been put down about her body most of her life and from family also, so she has a body issues but she knows how to enjoy life so when she is put down on the side of the rugby field by her step brother Sydney Smoke player Dexter Blake steps up and asks her out is this about to change her life forever why does Dex want to ask her out a joke bet maybe?
Dexter Blake only has one thing he wants to think about and that is rugby he has come a long way from his childhood and there is no way he wants to go back so woman aren't top of his list but when he sees the gorgeous Harper being insulted he steps in you see Dex loves curvy woman he is drawn to them and so begins a sexy sensual and sizzling journey for Dex and Harper.
I loved this story

I loved Harper and Dex and the journey to their HEA the issues Harper had with her weight the way Dexter loved her curves and loved Harper through so much denial. There are so many emotions flying of the pages, this one is beautifully written and a must read, this is another one for the keeper shelf I really am loving this series thank you MS Andrews for hours of reading pleasure.
5/5 Stars for an awesome story
Published September 12th 2016 by Entangled Publishing