Now You're Mine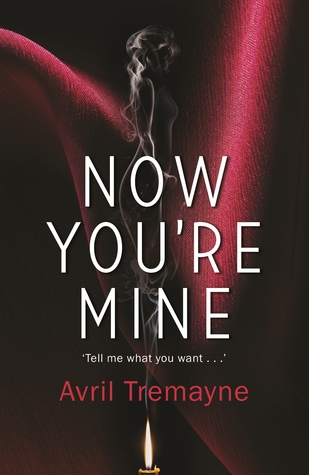 Oh my God what can I say? This is an amazing powerful story it is steamy and sexy and there is humour, yes it has it all a gorgeous hero Kalan and a very vulnerable heroine Jenna whom journey to the best HEA but the path is hot with a very exotic flavour.

Jenna Martin is an ordinary woman from Boston she leads a very ordinary life very apple pie she is a journalist who gets her job done nothing spectacular this is Jenna talking not necessarily what other people think she has had a couple of bad relationships and she has a couple of girlfriends who are very good at setting missions for her. So when she is sent to the Middle East to do a story on a holiday resort the girlfriends set her a mission one that will have you smiling and when she gets lost in the desert and ends up at Qasr Al Mataz the home of billionaire Kalan Al Talyani well does this mission take on a life of its own.

Kalan is single gorgeous and smart and he is taken with Jenna at their first meeting and their discussion will have you laughing truly their banter is amazing Kalan is amazing himself what a guy honest he says what he thinks and really makes Jenna think but she has a lot to overcome and their first night together he pulls out all the stops my God he seduces her in so many ways, but he doesn't quite convince her to stay, so when she gets back to Boston things are very different for Jenna and Kalan is craving her.

This story had me turning the pages yes it is one hot and steamy story keep a fan a glass of ice water at the ready but it is moving and emotional as Kalan convinces Jenna what love truly is I want Kalan OMG what a hero and when Jenna finally gets IT wow it is fabulous the scenery the characters the story amazing I loved visiting UAE. Thank you MS Tremayne I loved it and this one is going to stay with me for a long time to come.
5/5 stars for a fabulous story
Published January 30th 2017