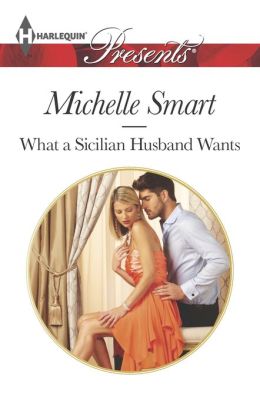 Reviewed by
Desere
When the going gets tough the tough gets going right? Not always as in this case the going took off running and the tough does not give up until they are reunited.
But once reunited it does not mean the going is simply going to back down and let the tough handle every single aspect of life, again. The going in this read is Grace and the tough her crawl-onto-my-lap-and-I'll-show-you-just-how-much-control-I-have-over-you husband Luca.
She dared to run away from him and their semi blissful marriage, all he needs to know is why, that is until he sees his daughter for the first time and walking away with only 'why-did-you-run' answers is no longer what he seeks. Answers he will have, but first he's taking back what is rightfully his.
The character of Luca was a true wonder of creativity, like most hero's he is arrogant and you do want to smash his skull with the nearest rock but, you also know there is more to this man and just exactly what makes him tick.

And when that awesome truth is revealed moment popped it completely blew me away. The entire time the author truly let me think the absolute worst of this character and towards the end I was starting to doubt he was ever going to redeem himself. But this is exactly what I love about this author's writing, she keeps you the edge of your seat all the way till the end. Through the character of Luca the author showed how the pressure of success can steer us away from our original goals and blind us to what is really happening around us.
The character of Grace was kick-ass! She did everything a true love your child to bits mother would do. I could see how Luca could fault her for her actions but if I were in her shoes I would have done the exact same thing. But as the author let Grace develop more I could see how in actual fact her actions might have seemed right at the time but if she has stopped for a moment to confront Luca before disappearing from his life, she would have saved herself from a whole lot of heartache. It all comes down to, hasty decisions will give you a lifetime of regret.
The author wrote a stunning story, and with such brutal honesty it brought me to tears. The author never once backed down from getting to the heart of the problem, letting the characters force-fight out emotions they never knew existed, truly fantastic conflict!
I'm taking away two messages from this read, firstly never jump to conclusions, what you see is not always what you are really looking at. Sometimes there are more layers hidden under the outside image and to find them you'll need to suck it up and dig deep. Secondly, never let the price of success stand in the way of what is truly important.
I highly recommend this read for all HP fans, explosive, passionate, scrumptious and dripping with exquisite romantic perfection!

5/5 star review
"His power binds her, her's brings him to his knees"