It's Not You, It's Her
The McKinnels of Jewell Rock #1
Rachael Johns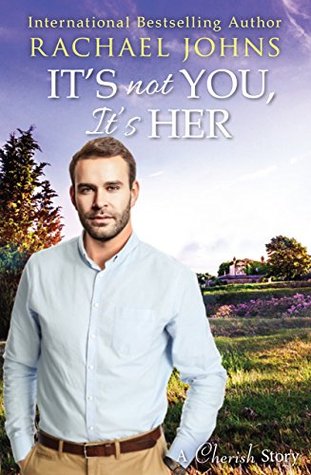 Reviewed by Helen
You know Rachael John's stories always pull me in and this one is no exception her first Mills & Boon and great news the first one in a series The McKinnels of Jewell Rock so many great characters in this one and lots more to look forward to.

Callum McKinnel is now pretty much running the family distillery in Jewell Rock they are a very close knit family and Callum is engaged to Bailey they have known each other forever and their mothers are best friends and life is running along a normal path but Callum wants to change things in the distillery and needs the support of his family but life as Callum knows it is about to change when he is confronted by the beautiful Chelsea Porter aka the breakup girl and he finds himself single, so he goes after Chelsea for further explanation and this is a life changer.

Chelsea has had a pretty bad childhood and alcohol has played a big part in it so she has moved to the small town of Bend and is very happy living in her little house with her best friend Muffin the dog and seeing as she is quite good at breaking up with her boyfriends starts her own business of breaking up for other people she is a good listener and this helps but when she meets the gorgeous Callum McKinnel at a distillery of all places her life changes dramatically.

Their second meeting starts sparks that could light up the sky and when Chelsea is devastated because her dog has gone missing and Callum steps up to be a knight in shinning armour this brings them together in such a moving and caring way especially when there is danger thrown into the mix, truly this is a story that you will not want to put down till the end it is beautifully written the setting is magical and it is so very sensual, and the characters are so alive you will feel like they are friends. I loved this one from start to finish and can't wait to return to Jewell Rock for the next one thank you MS Johns for hours of reading pleasure.
5/5 stars for a fabulous story
Published August 1st 2016 by Mills & Boon Cherish