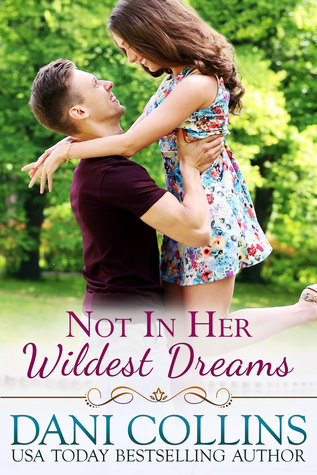 I love MS Collins stories they always leave me smiling and this one is an all round fabulous story with lots of characters that add to Paige and Sterling's journey lots happening that will keep you turning those pages and of course there is another book to follow which really makes me smile.

Paige Fogarty has come back to the small town she grew up in Liebe Falls her father has had another heart attack and he is under pressure to sell his share of the local furniture company Roy's Furnishings that helps keep this town going to his partner and there is a lot going on with all of the people that work in the factory and when Paige's high school crush Sterling Roy is in town as well things heat up.

Sterling has arrived home because his mother has pushed him to return things look like changing in the family business and they need Sterling to make sure it goes well and that the Fogarty's don't change their minds but there is a lot of water under the bridge between Sterling and Paige and it doesn't look like it is over yet can they work closely together and bring the company around.

This story has a lot going on a mystery, embezzlement, affairs and secrets that have been held for a long time Paige has lived under the Fogarty reputation that has been strong for years her brother Lyle has problems as well and then there is the Roy family pillars of society or are they. MS Collins has bought this town and its characters to life in such a fabulous way the story is riveting and so very very good and I am really looking forward to Lyle's story.
5/5 stars for a great story
Published January 15th 2017 by Smashwords Edition


Review by TashNZ | 5 Stars

Paige Fogarty and Sterling Roy are the two characters who bring Not in Her Wildest Dreams alive! Dani Collins has such a wonderful gift with her writing. Not being a Harlequin Presents, she can include more detail and weave a truly magical tale which has all I want to get out of a book. Unforgettable characters, fantastic plot which pulls you in immediately, exquisite scene setting and a journey of unforgettable words.
Book One of Two and I'm very much looking to the second installment.
Review by Amanda | 4.5 Stars
Dani Collins writes with warmth and sincerity which shines through in the captivating storyline and compelling storytelling. The characters in: Not in Her Wildest Dreams are genuine and likable. They burst on the page and command attention. Not in Her Wildest Dreams is a story about hope, love, forgiveness and positivity. It is a story that uplifts you with each trial the characters experience and then overcome. You have nothing to lose reading this book. Instead you have everything to gain: a forever after that is sweet and satisfying!
Recommended
4.5 Stars
Review by Lynn Brooks | 4.5 Stars
A drama-filled reunion story brings together two people who never got a real chance to be together because of teenage angst and misunderstandings. We see them try to overcome their bitterness with each other and slowly start to open their eyes to what really happened and to what degree the other was really at fault. A solid story with perhaps a few too many secondary characters to keep track of, but a pleasing conclusion and I look forward to reading the second in the series!
Fifteen years after being run out of her home town in humiliation, Paige Fogarty is back! Unfortunately, so is the town's golden boy who caused the bad reputation she was given. She's stuck tolerating him for however long it takes to do an audit of the books in the business their father's run together ... then she's out of here!
Sterling Roy still holds a grudge against Paige and her family as well, but as they are forced in close proximity time and again, he starts to see that things might have happened differently than he thought. Just as he's about to move forward, he realizes she's protecting an embezzler!
Will they be able to get all the secrets uncovered and find a happily-ever-after, or will past deeds be unable to be overcome?
Review by Cheryl | 5 Stars
Two teenagers, small town talk, secrets and heartaches!
Paige Fogarty and Sterling Roy knew each other all their lives. There was thing stigma associated with the Fogarty name that Paige expected she could never live down.
Sterling was known as the Golden Boy whose parents ran Roy Furnishing in Liebe Falls.
Paige was brought back home as her father had another heart attack and since they wanted him to sell his share of Roy's Furnishings she comes and decides that the store undergo an audit and she is pressed into doing the audit.
Sterling has come back home after the insistence by his mother to return and protect his legacy. Sterling's father is going to try to become the mayor of Liebe Falls.
Paige and Sterling had an encounter back in high school when Paige's brother Lyle set them up and it did not end well. Paige's father found them and he proceeded to set Sterling straight and away from Paige.
With both back in town and both now working closely together sparks still fly between them. It does not help that Paige is living back at home and that Sterling is living in his family home that is right behind hers on the next block over. So when one looks out a window they can see the other home.
This book is so full of mystery, affairs, secrets, embezzlement, and much more. You will enjoy it and Dani Collins deserves more than 5 stars.
Review by Alexia | 5 Stars
"Not In Her Widlest Dreams (Secret Dreams Book 1)" By Dani Collins was a wonderful read. I enjoyed Paige Fogarty and Sterling Roy's story. Paige returns to Liebe Falls to help her father after he had a heart attack. She took on the responsibility of his part in a local furniture company and as an accountant takes a look at the books to make sure that everything is in order for her family to sell the company back to the Roy family. Sterling is home because his family wants him to take over the family business, and to make sure the 'rotten' Fogarty family doesn't take advantage of the company. Paige returns to a tattered reputation which is unwarranted, and to the feelings she had for her one time boyfriend Sterling. Things have a way of coming out and some things are not what they seem. Interested? You need to read this book!
Review by Adel | 5 Stars
Not In Her Wildest Dreams by Dani Collins is a beautifully written story starring Paige Fogarty and Sterling Roy. The two come from polar opposite backgrounds, Paige having the bad luck of being born a Fogarty and Sterling being the Golden Boy of Liebe Falls. Now, 15 years after a misunderstanding drives them apart, Paige and Sterling must set aside their differences and work together to save their fathers' company Roy Furnishings.
This is a real page turner, there is intrigue, romance, action and drama…basically everything that transforms a book from good to amazing. Can't wait to read the next book in the series, Only In His Sweetest Dreams. I highly recommend this book to any romance lover.
Review by Dottie | 5 Stars
What happens when after 15 years you reunite one time couple Paige Fogarty from Liebe Falls with Golden boy Sterling Roy? You get a fantastic story by Dani Collins. So many things were misunderstood in the past and some are still hanging around destroying the present. Trying to use her profession as an accountant she is auditing Roy Furnishing as their is someone playing with the books. Sterling wants no repeat of the past when their relationship leaving her with a bad reputation. Will the future shine different for these two now put together again. Not if family has anything to do with it but Ms. Collins always delivers a wonderful story and she gives Paige and Sterling their HEA