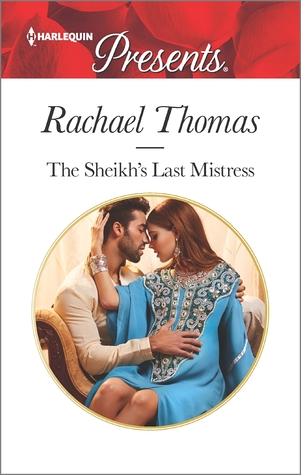 Reviewed by Helen
This is a story of an innocent with secrets that force her to make decisions about her future and a duty and honour bound man who is drawn to Destiny like no other woman, their journey is filled with the ebb and flow of should I should I not Destiny has no idea where these feelings are coming from only that she needs this man for a short affair but when there are consequences the domineering man steps in and Destiny is torn this is what she has been trying to get away from and she is so scared she must open up about her close held secret but true love might take a bit to feel but when they do the sky lights up with a million stars, I highly recommend this story if you love Sheikhs and deserts with strong and loving characters I really enjoyed this one.
Destiny Richards a horse whisperer and an innocent young woman who is doing her best to get away from a father and step mother who are domineering and controlling she has a secret that she keeps very close to her there will be no marriage and no children for Destiny she has protected her younger sister and she is now away from the family living in London and now maybe Destiny's chance for freedom, if she is strong enough to convince the gorgeous man that has arrived to convince her to go to his country of Kezoban and work with the Sheikh and his horse, will this be what Destiny needs.
Sheikh Zafir Al Asmari has arrived in England to find the much talked about horse whisper Destiny Richards it is the last hope he has of saving his beloved horse after a terrible accident that lost him is only sister. Zafir is a man of duty and honour and when he is mistaken for an aide to the Sheikh by Destiny he plays a long he is so drawn to this woman like never before and when she drives a hard bargain for her to go to Kazoban he agrees and here starts a sensual journey for them both.
4/5 stars for a great story
Expected publication: April 19th 2016 by Harlequin
-----------------------------------------------------------------------------------
Review by TashNZ | 4 Stars
Destiny Richards is known for her "horse whispering" skills and she comes to the attention of Sheikh Zafir Al Asmari. Zafir thinks Destiny is his last hope to help his horse who is traumatised by a tragic event. Destiny is reluctant on one hand to leave what she knows and travel to far away lands but desperate to escape her awful step mother and controlling father she blazenly hikes the price up with who she thinks is the Sheikh's assistant. Desperation and intrigue makes Zafir agree.
With Zafir's beautiful desert home as the backdrop of this wonderful tale, I found myself swept away with the story. Zafir is bound by strict rules of conduct and Destiny is mixed with the need to get away and the magnetic pull she has to Zafir and to explore what they are both feeling. Letting their guards drop at night, far away from both of their duties they fall in love, but if life was as easy as that this magical story would be over.
The Sheikh's Last Misteress is full of intrigue, drama, passion, a tragic but understandable back story which I thought was quite unique, I loved how Destiny had quite the unique job and I loved the battle of wills Zafir had between himself and protocol.
Thank you Rachael for another wonderfully crafted story.
Review by Alexia | 5 Stars
"The Sheikh's Last Mistress" by Rachael Thomas is a read alone book, and it was classic romance at its best. Destiny Richards has a way with horses. Sheikh Zahir Al Asmari needs help with getting one of his horses to leave the stables after an incident that took the life of Zahir's sister. Zahir comes to meet Destiny and pawns himself off as an aide to the Sheikh. Destiny is doing her best to get out the her family relationship because it's not a happy one. When the two get together sparks will fly!
Review by Hina | 4 Stars
A last fling for him that leads to a happily ever after with the heroine living her worst nightmare that is eventually turned into the most beautiful dream.
To be perfectly honest, I loved how Destiny was before she met Zafir. One look at the man and she loses it but where heart rules you have not much choice. And Zafir of course was an egotistical arrogant jerk to begin with. Just because you rule a country does not mean you have dominion over everyone who walks the Earth!
But in a story what matters most how the character is further developed and that Rachel knows down pat.
Loved how the characters evolved throughout the story. The way they got to know themselves better based on interactions with each other was a treat and the deference to a culture is really awe inspiring.
A fabulous job.
Review by Amanda | 4 Stars
The Sheikh's Last Mistress - Destiny Richards accepts Sheikh Zafir Al Asmari's job offer as a horse whisperer and hence she travels to Kezoban. Working for Zafir and seeing him constantly awakens a fierce storm of attraction between them. And as one thing leads to another, they are faced with the consequences of their passion where they must think not of themselves but that of the life they created together. My verdict is: The Sheikh's Last Mistress by Rachael Thomas is angsty, intense and overwhelmingly dramatic. The thought-provoking story-line will either have you loving or hating the characters and the stories they have to tell.
Review by Cheryl | 5 Stars
Sheikh Zafir Al Asmari finds the riding school nestled in the countryside beyond London and walks up to see a woman with a horse. He through her mother (step mother) had hired Destiny Richards to work with his prized Arabian Stallion named Majeed. The step mother had assumed that this man was sent from the Sheikh and not the Sheikh himself. He did not correct her.
This stallion had been involved in a tragic accident which had claimed Sheikh's sister (Tabinah) life.
Destiny is to travel to Kezoban and at first rejected the task that had been agreed between the Sheikh and Destiny's step mother. The length of time for the job was a 2 month term. Destiny's step mother used her gift with horses to monetarily profit her. Other than that she had no use for Destiny and as result Destiny wanted to be free of her. Could she use this opportunity to be totally free and start her life over?
Destiny rearranged the payment to be given to her, travel expenses and hopefully enough to start a new life. She also asked that she sees and meets the stallion first. Zafir almost told her who he was when he said that his private jet would take her to see the horse.
After Destiny arrives the sparks still fly between her and Zafir. They go for a morning ride and Destiny finally says she wants him. They spend one night together and he is stunned to find that she is a virgin.
Rachael Thomas tells the story of a girl giving the gift of her virginity to someone she trusts and loves. The story of the Sheikh so distraught over how his sister died that he feels he cannot have a life with anyone other than the chosen bride by his aides. Also how a rare blood disease is the reason her mother died giving birth to Destiny and that she has no idea if she has inherited it from her mother or not. She was never tested since she was not interested in love, marriage, or children. Rachael Thomas also
paints the picture through words of what the desert and Kezoban and the culture of Kezoban is like and also of the beautiful horses there.
Review by Lynn | 4 Stars
A commoner and a sheikh share a sensual affair with each thinking the other is cold and indifferent to the feelings flaring up between them. They have each had their share of heartache, and I enjoyed seeing them attempt to overcome it with each other.
Sheikh Zafir Al Asmari has a job offer for Destiny Richards, and he's willing to meet her demands to get her to accept.
Destiny Richards is desperate to get out from under the controlling figures in her life, so when the sheikh offers her a way to pave the way to a future on her own, she decides to take it.
What neither of them count on, is the heated attraction between them anytime the other is near. They agree to one night of passion before they part ways ... but destiny really has struck when consequences unfold!
~~~~~~~~~~~~~~~~~~~~~~~~~~~~~~~~~~~~~~~~
Reviewed by
Nas
Destiny Richards takes the job offered by Sheikh Zafir Al Asmari not knowing where it would lead her. But spending a night of passion with him was definitely not on the cards. Yet their scorching chemistry led them to it.
And then there are consequences. Would Destiny agree to what Zafir proposes?
THE SHEIKH'S LAST MISTRESS
is a sensational romance filled with sensual scenes amid heart-breaking emotions. Author Rachael Thomas, once again astounds her readers by this sizzling tale.
Highly recommended for all readers of romance.